1 min to read
Creating an Ionic 3/Mobile Foundation 8 App: Introduction
This multi-part tutorial will demonstrate how to build a simple CRUD Ionic 3 and IBM Mobile Foundation Application.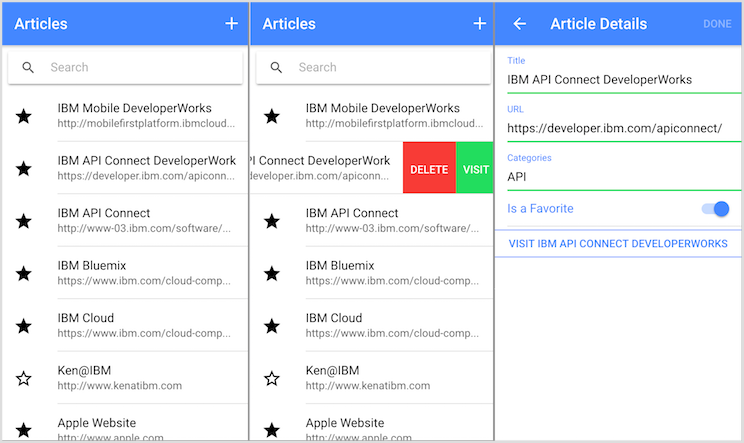 This tutorial is broken down into multiple parts that are easy to digest. Where possible I will include a video as well as links to the completed application components.
This tutorial is based in part on Angular 4 CRUD Example by Arvind Rai. I chose this article because I was struggling with finding a good example of using observables for CRUD operations. After reading the article and playing around with a few things thought was pretty good basis for creating this tutorial.
While observables were important, I also wanted to provide an example with a few more features. The key features I wanted to highlight with the Ionic application are:
Observables as a way to listen to changes to data as well as changes to form controls
Tutorial Parts
Each part of the tutorial will be linked to as they are completed.
The R in cRud</font>
The CUD in CrUD (coming soon)
Create Cloudant Database on Bluemix (coming soon)
Creating an Adapter (coming soon)
Updating the App for Mobile Foundation (coming soon)
Migrate App to Mobile Foundation on Bluemix (coming soon)
Adding Security and a Login Page (coming soon)
Adding Custom User Analytics (coming soon)